2022 was a tough year economy wise for most people across the world. The ongoing war between Ukraine and Russia indirectly contributed to the rise in the cost of living in countries who depend on imports from Russia and Ukraine like Oil, Gas and fertilizer.
In the digital space, Bitcoin cryptocurrency price dropped by 60% from $54K in January to now about $17k as many countries begin to adopt cryptocurrency as an alternative means of payment and investing.
Additionally, more and more innovations in tech including robots and Artificial Intelligence(AI) is taking shape including commercialization of electric cars and introduction of robots to perform various human related tasks. The latest one is an AI trained chatbot ChatGPT.
On investments, it's this year that we have seen Elon Musk buy Twitter and fired many employees as part of restructuring.
In Kenya, we have a new president-Hon. William Samoei Ruto.
All this and more combined had a great impact on many people both economically and socially going forward. In this blogpost, I will highlight top 7 things in 2022 that impacted many globally.
Russia Verses Ukraine War Intensified
On February 2022, Russia invaded Ukraine in a major escalation of the Russo-Ukrainian War and its effects on the economy was unprecedent.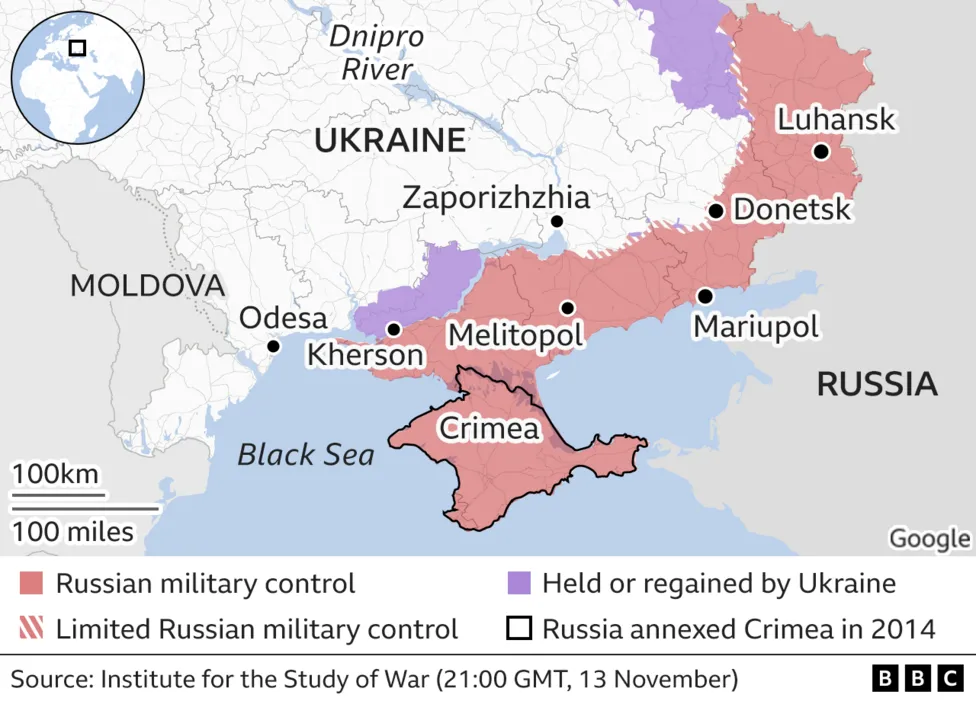 Fuel prices escalated from $60/barrel to now $110 barrel which in turn led to high cost of living.
The conflict between Russia and Ukraine began in 2014 when Russia annexed Crimea, a region that had been part of Ukraine since 1954. The annexation was widely condemned by the international community and led to economic sanctions against Russia.
In the ensuing years, fighting broke out in eastern Ukraine between Ukrainian government forces and pro-Russian separatists, who were supported by Russia. The conflict has resulted in thousands of deaths and has displaced many people.
Efforts to negotiate a peaceful resolution to the conflict have been ongoing, but the situation remains tense and there have been periodic flare-ups of violence.
In a recent report by BBC, Russia has suffered a major defeat in the southern city of Kherson and Ukraine soldiers regained some major regions that was earlier taken by Russia.
Ruto Was Elected As The President of Kenya
2022 was the electioneering period in Kenya. Official political campaigns began on March with many presidential candidates.
Four major candidates stood out based their history of influence in the political scene. Each of the contenders had their political agenda that appealed to a certain group of Kenyans.
George Wajackoya became widely famous for promising to legalize Marijuana if elected president aside other weird proposals that got everyone talking. One among them was a proposal to domesticate hyenas and sell their testicles for profits to China. This didn't go well with many despite him gaining fame from it.
At the end it was clear that two senior politicians led the race. That was Hon. William Samoei Ruto and Hon. Raila Amollo Odinga. As they said it was a 2 horse race.
As the elections neared, maize flour prices soared by 90% to Kes.210 from Kes. 120. This was blamed on the war between Russia and Ukraine. The rise of Unga prices affected many and it became the center of focus with a group of Kenyans protesting in the streets of Nairobi asking the government to subsidize the product.
In the mid of it, politicians went around the country promising Kenyans that they will lower Unga prices after 30 days in office if voted in. On August 9th 2022, Kenyans casted their votes and waited patiently for their candidate to win.
On August 15th, IEBC chairman Wafula Chebukati announced Hon. William Somoei Ruto as the winner of the presidential elections. This didn't go well with the his close opponent Hon. Raila Odinga who lost by a small margin.
He contested the results through a court petition but lost it again for lack of clear evidence to disqualify the election results. At the end, Hon. William Samoel Ruto was declared the winner of the presidential elections and was sworn in as the president of the republic of Kenya on 13th September 2022.
World Cup Happened
FIFA world cup was held in Qatar in the year 2022. The last African team to play was Morocco who lost at semi-finals. It was very interesting to watch all the matches. At the end, I was a firm supporter of Argentina and I am proud to say we worn😀.
Aside cheering my best team, I learnt that world cup is a business. Everyone who participates gets paid. To appear and play at world cup, a team is paid $1.5 Million. This is aside the packages awarded to each team for reaching a certain level of the competition.
Here is a break down of World cup 2022 price money.
| | |
| --- | --- |
| Description | Price in USD |
| Winner | $42 Million |
| Runner-up | $30 Million |
| Third place | $27 Million |
| Fourth place | $25 Million |
| Quarter-final | $17 Million |
| Last 16 | $13 Million |
| Group Stage | $9 Million |
World Cup 2022 prize money breakdown
Bitcoin Price Dropped By 60%
Bitcoin is the mother of all cryptocurrencies. In the year 2022, Bitcoin price drop sent panic across the world eliciting a spike in the sell out.
As this goes on, more and more countries have eased up on Bitcoin regulations as others issue Bitcoin licenses. This is a good sign to the cryptocurrency investors.
According to a report by the next advisor newsletter, a recent study by Deutsche Bank found that about a quarter of bitcoin investors believe bitcoin prices will be over $110,000 in five years.
The volatility is nothing new, and is a big reason experts say new crypto investors should be extremely cautious when allocating part of their portfolio to cryptocurrency.
ChatGPT Was Launched
With the entry of ChatGPT, many people are still wowed by how much an AI human trained chatbot can do(including myself). From writing a well polished blog articles to writing programming codes for apps, ChatGPT is near perfect. I have seen many people instruct the chatbot to write for them a script for their YouTube video.
While ChatGPT is free, it can write articles based on information found online until 2020.
You will not get the assistance on information beyond the year 2020. I have read online that ChatGPT 4 will be out in 2023. Let's wait and see how different it will be from ChatGPT 3.
Elon Musk Bought Twitter
On October 2022, Billionaire investor Elon Musk acquired Twitter for $44 Billion. Following this announcement, a number of top executives, including the boss, Parag Agrawal, was reportedly fired.
Elon Musk spoke of buying Twitter because he wanted to "try to help humanity", and said he wanted "civilization to have a digital town square". One of his biggest mission has been to eliminate bots on twitter.
Since the acquisition, Twitter verified check marks now costs $8 a month. Also, one can see how many people viewed their tweets same way they see their YouTube views.
Regulations on Digital Lenders in Kenya Began
Central Bank of Kenya(CBK) and Kenya Data Protection and Commission (KDPC) started regulating Digital lenders in Kenya. By mid September 2022, Central bank of Kenya had approved only 10 digital lenders out of 288 applications they had received in a bid to regulate the digital lending businesses.
On the other hand, Office of the Data Protection Commission (ODPC) in a notice dated 5th October 2022 said they were auditing 40 digital lenders whose practices regarding the processing of personal data has been raised to the data commission as complaints by various members of the public.
If you think about it, if these steps are done right it will have a positive impact on the Kenyan digital marketspace.
Conclusion
A lot went on all through the year 2020. Generally, it was a tough year economy wise. We don't know what 2023 holds for us. Let us all wait and see.
What stood out for you in 2022?
Let me now in the comments section below.
If you need help to create and produce professional video content for your digital business, you can request a quote here.
And until next time, bye bye and take care.
Follow me on twitter @cheptiony.